Dr. Wenjing Zhong, DMD, PhD
General Dentist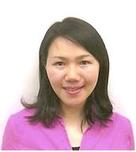 Dr. Zhong obtained the degree of Doctor of Dental Medicine (DMD) from Boston University School of Dental Medicine, in the city of Boston, USA in 2008. After graduation, she came back to Canada and received the Canadian National Dental Examining Board Certification and Licensure. Prior to her study in Boston University, Dr. Zhong has completed her studies of the Bachelor of Medicine and the Master of Medicine in Stomatology at Shanghai Second Medical University, China. She also holds a Doctor of Philosophy (PhD) degree from Wayne State University School of Medicine, Detroit, Michigan.

Dr. Zhong has been an active member of the Royal College of Dental Surgeons of Ontario (RCDSO) since June 2008. After practicing as an associate dentist in London, Ontario for 6 years, Dr. Zhong moved to Windsor, Ontario and has worked for Bridge Dental since 2014.

​ Dr. Zhong enjoys meeting new people of all ages. Together with patients, she works hard to develop and implement a treatment plan to fit their needs and budget. Dr. Zhong is fluent in both English and Mandarin.
---

---
Dr. Sirin Chaker, DDS
General Dentist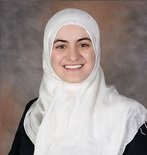 After completing her BSc. in Biochemistry and Biotechnology at the University of Windsor, Canada, Dr. Chaker attended the prestigious New York University (NYU) College of Dentistry where she earned her dental degree in 2013. While her love for science motivated her to pursue a scientific background, her passion for art and detailed design in glass carving and etching led her to pursue a career in dentistry.

While at NYU, Dr. Chaker was a member of various organizations as well as the selective Program for Survivors of Torture where she was able to provide comprehensive dental care to patients from various part of the world who had been tortured in their countries and came to America seeking asylum.

Upon graduating from NYU, Dr. Chaker was honored to be awarded the David Kriser Award for Compassion for exemplifying the ideals of compassion and empathy in her interactions with her patients, a role she strives to live up to with every person she has the opportunity to meet.

Dr. Chaker completed an intensive General Practice Residency at Lutheran Medical Center in Brooklyn, NY, where she was able to receive further training especially in comprehensive dentistry, oral surgery, and special needs dentistry. She is a member of the ADA, AGD, CDA, ODA, RCDSO and is certified in Invisalign and Nitrous Sedation. Dr. Chaker speaks both English and Arabic.
---
---
Our Dental Staff
Looking for a position as a dental receptionist, a dental assistant, or a dental hygienist? Please email your resume to our recruiter: bmyisheng@163.com